We who run the Hickory & Linklands site, Stefan Mossberg, Klas Ohlsson, Jonas Fack and David Kirkham, all have long and wide experience in the sports sector, but in particular in the fascinating game of golf. We have a deep interest in golf in all its forms, ranging from modern game and club development, traditional social and club life to golf history and not least playing with hickory-shaped clubs, so-called. Hickory golf. Our intentions with the site are to be a source of inspiration for old and genuine values such as fast play, fair play, community, club spirit - to play, have fun and socialize in real life - with enjoyable golf in its original form, i.e. match play or foursome and preferably on 150-year old genuine classic links treasures. True golf...
And why Hickory golf?
In the past, golf circles often formed small societies that shared an interest. This is what we, as well as many others, have been missing and are now seeing, as more and more "hickory clubs" are formed around Sweden. They are looking for community, club life, etc., which is often lacking in modern clubs. People want to get together, socialise and play with like-minded people who have a true and genuine passion for golf. Some have a genuine historical interest, others are tired of chasing points, hollowing out and tough four-balls, some of the material hysteria and many are looking for new challenges.
Playing hickory golf is essentially a lifestyle, based on old but genuine values such as fast play, fair play, community, club spirit, and match play - playing, having fun and socializing for real. What we have in common is that we get together to play and practice, discuss club makers, how to refurbish clubs, fix swing weight, and not least - when we play - we are spared all the yokes and musts in the form of scorecards and score calculations. Completely unpretentious. We play to have fun and laugh at crap shots, but are absolutely blissed out when we or a playing buddy gets a clinical hit out on the course. And not least - what does the in Sweden "sacred" scorecard really mean - when we are instead playing exciting, fun and pleasurable golf in its original form, i.e. match play or foursomes. Good company, match play, foursomes and fellowship mean so much more!
Simply - Back to basic...... Search - and find! - the soul of the game. Playing golf and socializing for real. True Golf.
In our societies we also play frequent and exciting club matches, preferably and usually match games with Sunningdale Rules and foursome, participate in the Swedish Hickory Championship (open), Match Games Championship, and div. International competitions, not least the World Hickory Open (WHO) in Scotland(www.worldhickoryopen.com). A competition where professional tour players and talented amateurs with a good singles handicap can participate on equal terms.
Stefan Mossberg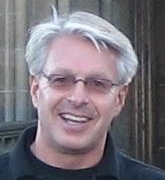 Has a sports education in the background and studied on it Sports Science Programme at Halmstad University. An interdisciplinary education for strategic leadership and organisational development in the field of sport. He has also studied information technology, journalism, new media/web development, programming and advertising/marketing.
Stefan has extensive knowledge in entrepreneurship, concept development, marketing and brand building and has successfully built and run companies and departments in the ICT sector from scratch, ranging from IT/tech, communications, events and advertising agencies, to the sports and health/health tech industry. Stefan is also a driving force within the Sports Economic Centre (IEC) and the think tank Nordeg, where he is passionate about and works on societal benefits within the sports and health sector in general.
Through his sporting interests and education, he has also worked as a volunteer coach and leader throughout the years, with everything from elite clubs to the cranberry series. He has also held board positions in the sports movement at elite level.
Stefan, who also founded and built the site, is a veteran in hickory circles and plays with a single-hcp, as well as a member of the Lund Academic Golf Club, The Society of Lund Hickory Golfers, The Society of Hickory Golfers, the Swedish Golf Historical Society, and sits on the board of Golffrämjandet and Golfinnovatörerna.
Klas "Old Klas" Ohlsson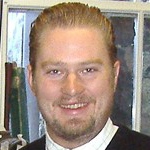 PGA Club Professional and golf historian who wrote a thesis on this very subject during his HGTU studies. The work resulted in a very exciting and instructive book called "The History of Golf - In Historia Veritas". As a result, he is a frequent lecturer on the history of golf.
He is also the GolfStore-Pro for the LAGK Golfstore shop. In other words, what he doesn't know about repairs, lofts and scythes is not worth knowing.
He also has a favourite motto: "He who does not want to be better, ceases to be good."
Klas is a member of Lund Academic Golf Club, The Society of Lund Hickory Golfers, The Society of Hickory Golfers, Swedish Golf Historical Society, British Golf Collectors Society, The St Andrews Golf Club. Klas is one of the few Swedes who are members of The St Andrews GC.
David "Hickory" Kirkham
David was born in Kirkcauldy, Scotland in 1965. He was literally born with a golf club in his hand, following in the footsteps of his father, who was also a golf professional. David has been playing golf since 1968 and turned professional in 1981. Worked at Blairgowrie GC as an assistant pro from 1982-87, then moved to Sweden and has worked at Öijared GK, Nora GK and Hulta GK.
At Hulta, he has been club manager since 2009.
In 2012, David started playing hickory golf mainly because of his dissatisfaction with the way the modern game was developed, played and played. His love of hitting balls with variety and spin, along with fewer clubs, i.e. using the same club for a variety of shots, a faster game and not least playing links golf again, has really made him feel at home and revitalised again.
David plays at a very high level and has a handicap of +2.1. He has won a large number of hickory competitions in Sweden (8) and has also had international success. He won the Finland Hickory Championship in 2014 and in 2019 he placed an impressive 5th in the World Hickory Open.
David lives and breathes hickory and is a true ambassador to the core. Every day at work, for example, he wears plus twos (also casually referred to as knickers), teaches hickory games, repairs hickory clubs and, not least, spreads the hickory gospel to as many people as he can.
Jonas Fack
Jonas Fack holds a Master of Science in Industrial Engineering from Linköping University of Technology and has worked in international project sales and management for 25 years. Jonas has been a sportsman since childhood and started a long and active sailing career at the age of 7. Born and raised in Viken, with the golf course as his next door neighbour, Jonas was not far from the sport that would become a major part of his life. At the age of 10, the first swings were made on the green outside the home and during the Easter holidays of 1976, 72 holes were played a day on Viken's small 9-hole course. It wasn't until 2007 that a first metal wood found its way into the back with beautifully forged leaf clubs from MacGregor and deliciously soft persimmons from Cleveland Classics. One might think backwards, but why replace something that works and also forces the ability to keep a good swing at all times? In 2007 the first hickory clubs also found their way to Jonas - 21 of them plus a small penbag from 1929 - bought over the phone from a gentleman in Eksjö who had hung collector's clubs on the wall of the guildhall. Of these original 21, four are still in the bag and three more make irregular appearances. Of course, the collection has been added to, replaced and partly disposed of over the years, but Jonas's motto to always look at each individual's circumstances and make the best of them applies as much to hickory clubs as to people. All the clubs in Jonas' bag are individuals with different lofts, scythes and swing weights - there is nothing matched about it at all and that is how Jonas thinks it should be and that is how hickory golf is at its best - when every shot is unique.
Jonas is also a very successful hickory player and has in recent years won the Welsh Hickory Championships, Scottish Hickory Championships, George Colville Trophy, Borth & Ynyslas Championships, European Links Hickory Championships, Swedish Hickory Championships, match play, Tor Törnsten Cup and has been on the podium in several national and international competitions.
Jonas is a member of: Helsingborgs GK, Rya Golfklubb, Hickory Goffers of Helsingborg, Swedish Golf Historical Society, British Golf Collectors Society.
Image copyright © Hickory & Linksland